Coming in August 2020 – Babies by Risque & Flicka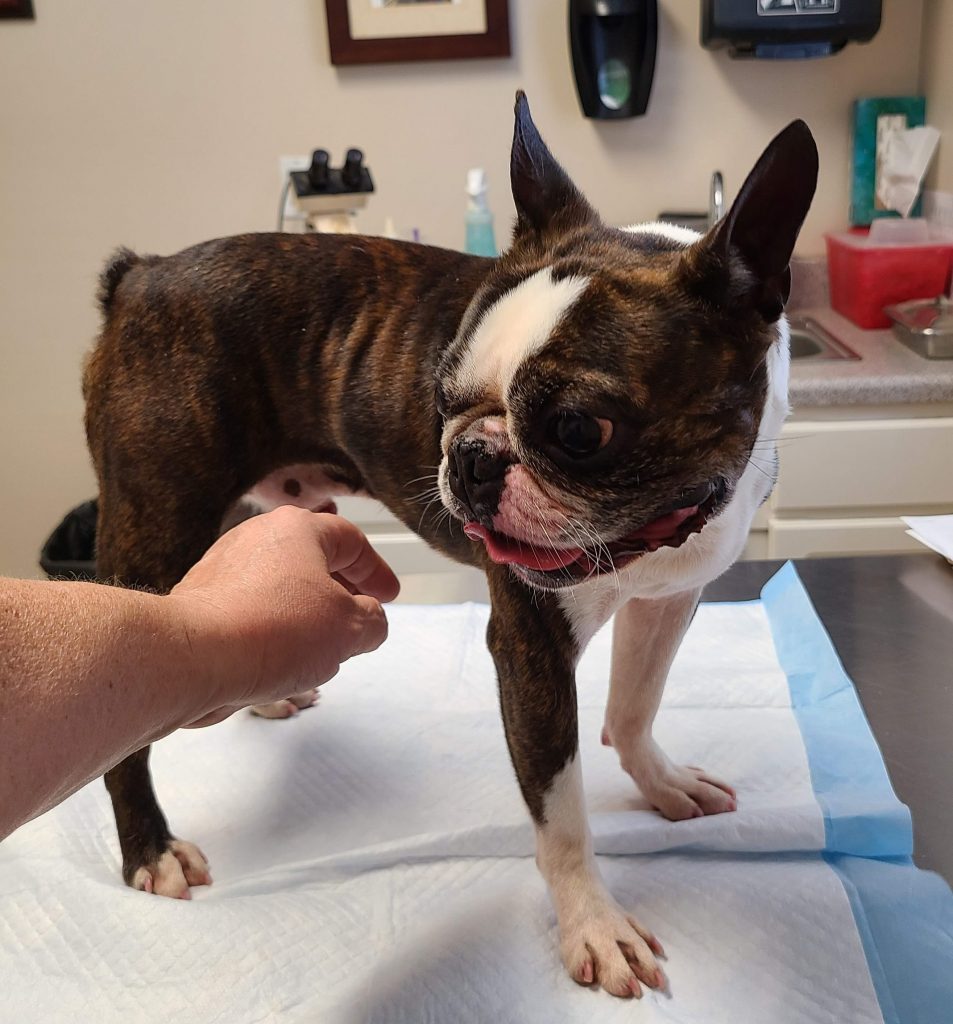 We are excitedly expecting some beautiful babies from AKC Risque and AKC Flicka! We will take a few deposits before birth and then the rest of the babies can be held with a deposit at 4 weeks of age (email for pictures in early Aug). Once I get time, their pictures will be debuted here on the BestBostons.com (aka BestBostonTerrierPuppies.com) but will probably be spoken for before pictures are on the website.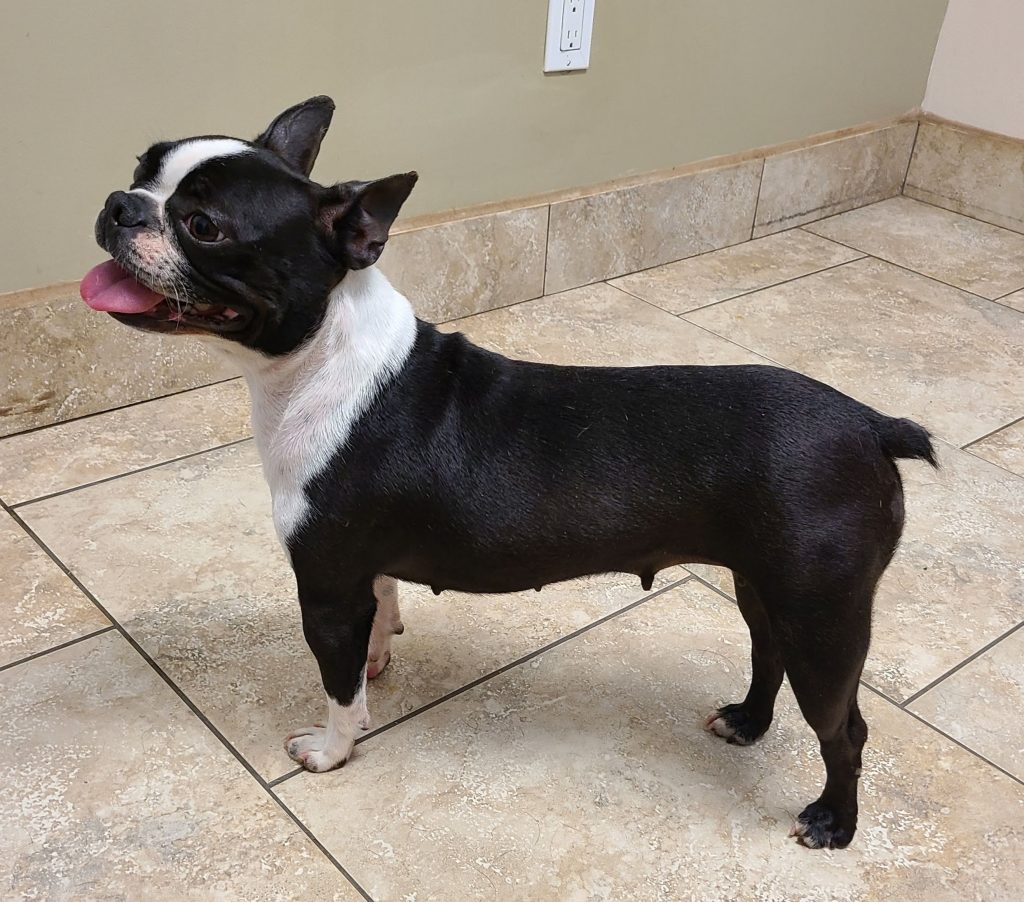 Champion bloodline Risque is a sweetheart of a guy who loves to be right with us and has the 'perfect gentlemans' personality. He's descended from some fabulous show lines and carries himself like he's proud of his heritage. Risque has 45+ champions in 7 generations. He's happy, has good manners, and is very easy going. In addition to his beautiful brindle coat, he sports the fabulous Boston markings of a full white collar, great wide blaze between his eyes, white chest, full mask around both eyes/ears, and white on all four legs/paws. His brindle coat is exquisite and he should pass this brindle awesomeness (and over the top looks) on to some of his offspring.
Flicka is a beautiful girl who dons a gorgeous black and white coat with the traditional Boston markings including a full white collar, white blaze between her eyes, full black mask around both eyes and ears, and white on all feet. Her snout is a little bit longer (we breed for a longer snout for health and longevity reasons). Flicka is very affectionate and has just the right amount of spunk. She carries herself with the poise of a beautiful princess and is proud to be a stay at home mom. We hope that she will have some beautifully black babies along with some brindles.
We expect these Boston terrier puppies to be smart, sweet, and beautiful with fabulous personalities just like their parents. Since coming to us, Flicka and Risque have been on our longevity plan and their babies will be weaned to a healthy diet, purified water, longevity supplement and raised in our home with a holistic hands on approach. Our babies are potty pad trained to about the size of one room by 8 weeks of age. We expect these babies to weigh 14-16 pounds full grown. Together, Risque and Flicka should have some exceptional babies! Can't wait!
As of right now we plan to have 1 AKC Boston terrier litter a year and our daughter (who is carrying on our tradition, plans to have 1-2 litters per year). These champion bloodline babies will be $2500.- $2800. and will probably all be spoken for by the time they are 4 weeks of age.
Thanks for checking in! For more info or to make a deposit, email JanisLeee@yahoo.com